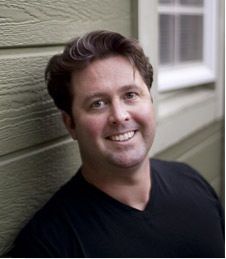 ABOUT JOHN GRIFFIN
I love the camera. My desire to capture life's most important moments visually is all consuming, and has been a driving force for as long as I can remember.
My philosophy is simple: The less my subject is aware of me, the better my pictures will be. At all times, I seek to become the proverbial "fly on the wall." When I am shooting landscapes or travel photography, I'm often gone for days at a time... and I can sit in one spot for hours on end, anticipating the perfect moment to capture my subject through my camera's lens.
When I photograph a couple's wedding, I make every effort to ensure that my relationship with them is less photographer-client, and more "friend of the family." At times I have even been known to dance at the weddings I shoot, and mingle with the guests.
I often tell my wedding clients that they need to "click" (pun intended) with their photographer. Simply put, the photographer is the one person that couple will see and be with the most throughout the most important day of their lives. This is both a privilege and an enormous responsibility, and I take neither lightly. And this is precisely why I encourage a consultation - not only so the couple can view my work, but also to see if my personality is a good fit for them.
I truly enjoy what I do I believe this is conveyed not only through my work, but also when I am at a site, observing and capturing timeless, priceless moments. Whether I am shooting a wedding or a portrait, or doing travel photography, I seek to establish personal relationships with my clients. Seeing the look on an editor's face when he or she views a killer shot from a concert, or watching a bride become speechless because I managed to capture the perfect candid shot of her with her new husband - these are the ways in which I derive the deepest fulfillment from my job.
I look forward to your inquiry, and to learning how I can be of service to you.